U.S. Senators Roger Wicker, R-Miss., and Edward J. Markey, D-Mass., asked President Barack Obama to order federal agencies to better coordinate their efforts to fight seafood fraud that menaces American fishermen's livelihoods and harms consumers.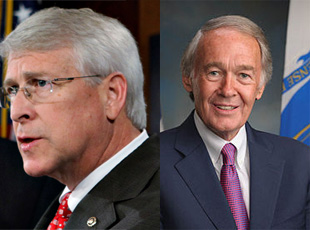 A recent nationwide study carried out by nonprofit group Oceana on seafood mislabelling found that one-third of the samples of commonly swapped and regionally significant species they tested were mislabelled. Mislabelling rates of popular species, such as red snapper and white tuna, were as high as 94 percent and 84 percent, respectively.
The senators highlighted in the letter to the President that the Government Accountability Office (GAO) pointed out in a research that there are gaps in communication, duplicative inspections, and more among the Food and Drug Administration (FDA), the National Oceanic and Atmospheric Administration (NOAA), and Customs and Border Protection, which could and should do more to address seafood fraud.
Seafood fraud can be used to change less expensive seafood for more expensive one, or even to launder illegally caught fish into the legal supply chain.
"In order to help address the problem of seafood fraud, we ask that you promulgate an interagency rulemaking that improves agency coordination and communication, strengthens border inspections to detect mislabelled seafood, establishes a standard for national traceability of seafood products, and ensures that consumers have access to information about where their seafood comes from," wrote the lawmakers.
The senators added that although imports account for more than 90 per cent of the seafood Americans consume, the foreign catch almost never is inspected for fraud or legality.
Source: fis.com