Produce Traceability Initiative supporters are reveling in a recent Food and Drug Administration-commissioned report that supports the industry's work on traceability.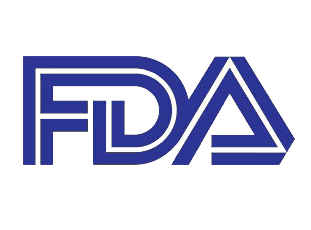 The report enters discussion as the industry awaits the FDA's traceability rules.
The March 4 "Pilot Projects for Improving Product Tracing along the Food Supply System Final Report" by the Institute of Food Technologists concentrated on processed foods and high-risk fresh fruits and vegetables.
Ed Treacy, vice president of supply chain efficiencies for the Produce Marketing Association, Newark, Del., said the study helped PTI efforts.
He said the report makes 10 recommendations to the FDA that should help the agency develop regulations, which include traceability.
In line with PTI
"That report and recommendations all support the PTI," Treacy said.
"It aligns perfectly with it. The report is further verification of the PTI. The assumption is FDA will take that report under advisement and influence the crafting of regulations. We're waiting to see what those regulations are, but we are very confident that, like that report, the regulations will align with the PTI."
The FDA's traceability rules will become the foundational piece for the produce industry to move forward, said Kevin Brooks, chief marketing officer with FoodLink, Los Gatos, Calif.
"That will be the regulation that we will pay a lot of attention to," he said.
"It doesn't solve all the problems you need solved but it certainly sets the bar at a level we think is good and right, and there's been a lot of blood, sweat and tears put into getting it right.
"We're not sure when it will be released, but the point is it's coming. People realize it's coming and in our lifetime. People are starting to think what they can do given reasonable assumptions on what's in there (the rules)."
Because of the report's length, Dan Vache, the Redmond, Wash.-based vice president of supply chain management for United Fresh Produce Association in Washington, D.C., said he isn't sure how many people will read it.
Though the FDA is accepting comments on the report until April 5, Vache said some requested an extension of the comment period to May 15 to match the comment period for the Food Safety Modernization Act.
"The bottom line of the report is it does not differ or go against anything we've been doing with the PTI," Vache said.
"As far as we're concerned, their 11 recommendations match with the PTI. The report recommends the FDA use the work the industry is currently doing. That's a way of saying what PTI has been doing works extremely well for the produce industry."
Vache said the report recommends FDA encourage and support 15 industry-led initiatives and develop implementation guidelines.
That includes electronic records, uniform recordkeeping requirements and not allowing exemptions based on risk classification, Vache said.
Inspections
Additionally, the report recommends FDA inspectors clearly and consistently articulate what they're looking for during facility inspections. Vache said that should help speed traceback by avoiding inspectors searching through dead ends.
Elliott Grant, founder and chief marketing officer for YottaMark, Redwood City, Calif., said a report published by GS1 US, Lawrenceville, N.J., also examines traceability systems.
"It came to the conclusion that PTI is good for all industries — not just produce," Grant said.
"We know industries like meat, poultry and seafood are all very interested in how to improve their traceability. That report puts the produce industry in a good situation."
William Kanitz, founder and president of Venice, Fla.-based ScoringAg Inc., said sanitation procedures remain critical for traceability.
Seed to store
To ensure distinct lot numbers covering each day's produce, Kanitz said growers are required to sanitize their operations more.
"Traceability is absolute," he said. "It will trace you back to the prevention practice you performed during growing, harvesting, processing and packaging. It will tie all the prevention practices from the beginning to the end to a lot number that's traceable so people can always find them."
For more than two years, Brooks Tropicals LLC, Homestead, Fla., has employed traceability on all the fruit it grows.
"Now it's vertical," said Mary Ostlund, director of marketing.
"Food safety not only involves fields and harvesting crews, but every single aspect in the chain of events that brings produce from the field or plan to the grocery store. I wouldn't exactly say it's easy to achieve, but it's easier to achieve when you're someone like ourselves that does everything from seed to box."
Tags: fda PTI traceability traceability rules