Wegmans Food Markets and National Center for Food Protection and Defense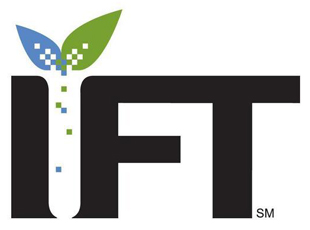 WASHINGTON, DC—The Institute of Food Technologists (IFT) is pleased to announce that Wegmans Food Markets and the National Center for Food Protection and Defense (NCFPD) have signed on as founding sponsors of IFT's Global Food Traceability Center. They will join 14 other founding partners who all share a common objective to protect and improve the global food supply.
"At Wegmans, we believe there needs to be a consistent approach to traceability for the food industry," said Colleen Wegman, President of Wegmans Food Markets Inc. "We appreciate the Global Food Traceability Center's willingness to spearhead this harmonization effort and serve as a "go to" place for best practice information, guidance, and training material relating to food traceability. We are proud to be a part of the Advisory Council."
"Due to my long-term personal commitment to IFT, I am pleased with the opportunity for NCFPD to participate in the Global Food Traceability Center. We are highly optimistic about the opportunities for the Center," said Francis F. Busta, Ph.D., NCFPD Director Emeritus and former President of IFT.
When food-related problems occur, time is the enemy as health and lives are at stake, as well as the livelihoods of industries, companies and employees.  This Center will assist companies to better trace the paths of products through the supply chain to improve food safety, mitigate risk and avoid devastating health consequences and economic impacts to the food system.
The Global Food Traceability Center officially launched in July at the 2013 IFT Annual Meeting & Food Expo. It serves as an authoritative, scientific, and unbiased source for food traceability. Currently there is no single entity, public or private, that brings together key stakeholders in the agri-food system to collaborate on providing timely product tracing solutions.
"We're thrilled to have two new sponsors on board," said William Fisher, IFT Vice President of Science & Policy and Initiatives and head of the Center. "The addition of these organizations to the group will further strengthen and assist the Center in reaching its goals.
Additional founding sponsors for the Global Food Traceability Center include Cargill Inc., Eurofins, FMI Foundation, Global Cold Chain Alliance, GS1 US, International Association for Food Protection, Intertek Group, Lyngsoe Systems, Mars Inc., National Fisheries Institute, Produce Marketing Association, PepsiCo, University of Guelph and Walmart.
Source: ift.org