Seventeen U.S. dairy processors, accounting for more than two-thirds (68%) of U.S. milk production, have committed to voluntary best practices for enhanced dairy traceability established by the Innovation Center for U.S. Dairy®.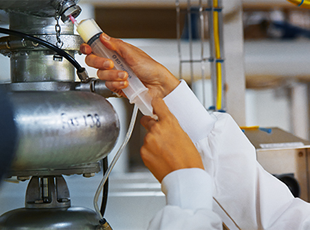 "We want the United States to be the global leader in dairy traceability," said Dermot Carey, senior vice president of the Ingredients Division at Darigold and the chairman of the Innovation Center's Traceability Subcommittee. "When we announced these traceability standards in September, our ambitious goal was to have 80% of the milk supply covered within a year.
"With commitments from most of the large processors, we're off to a strong start. But to hit our goal, we need commitments from processors of all sizes," added Carey. "Enhanced traceability is important because, in the rare event of a safety issue, what happens to one U.S. processor can affect the brands of every U.S. processor, as well as the entire U.S. dairy industry."
The Innovation Center, established under the leadership of America's dairy producers through the dairy checkoff program, considers enhanced traceability guidelines a priority not only for improving global competitiveness, but also for supporting customer and consumer confidence. The new guidelines do not affect producers and on-farm practices.
In a food safety crisis, enhanced traceability standards would quickly isolate products to protect public health and prevent brand damage to the broader U.S. dairy industry.
The 17 dairy processors who have committed to the best practices are:
• Agri-Mark
• Associated Milk Producers Inc.
• California Dairies, Inc.
• Darigold
• Dairy Farmers of America
• Foremost Farms USA
• Glanbia Foods
• Hilmar Cheese Company
• HP Hood
• Land O'Lakes
• Leprino Foods
• Michigan Milk Producers Association
• Select Milk Producers
• Schreiber Foods
• Swiss Valley Farms
• Tillamook
• United Dairymen of Arizona
Dairytraceability.com is a page on the Innovation Center's website offering several traceability resources. Foremost is a full report explaining how processors can implement the practices (49-page PDF). To quickly evaluate if their facilities already meet the enhanced traceability best practices, processors can download a handy, 21-point traceability checklist for processing plants (one-page PDF).