American Key Food Products AKFP upgrades supply chain for food traceability by moving all warehousing for its food ingredient offerings to AIB-certified public warehouses in the United States to ensure products are handled by quality logistics providers.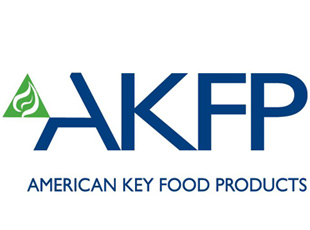 "Today's standards in food quality and safety require strict performance criteria throughout the supply chain and ensure effective traceability measures," said Mel Festejo, COO, AKFP.  "As more companies are adopting food quality and safety standards based on the Global Food Safety Initiative (GFSI), responsible suppliers are taking matching initiatives to be aligned with the more demanding expectations of its customers."
AKFP maintains inventories of its potato and tapioca starch products, and cassava flour, in various strategic locations throughout the country—Edison, N.J., Carol Stream, Ill., Baltimore, Kent, Wash., Clackamas, Ore., Modesto, Calif., Carson, Calif., Oakland, Calif., and Dallas.
Source: foodproductdesign.com